The magic of lavender growing on the Valensole plateau in Provence
The heart of Provence beats to the rhythm of the lavender fields that stretch as far as the eye can see on the Valensole plateau. This region, with its 800 km² of land, is the largest area in France dedicated to growing this emblematic plant. If you're a fan of typical Provencal landscapes, the period from June to July offers an incredible spectacle of lavender fields in full bloom.
It's in the heart of this "sea of lavender" that you'll find passionate producers like us, at the Marché du Plateau. In 2002, we decided to switch to organic farming, becoming the first organic lavender growers on the Plateau de Valensole and even in France.
This choice was motivated by the desire to maintain the balance of the local ecosystem and produce lavender of the highest quality.
We use a traditional growing method, carefully selecting the lavender varieties best suited to the sunshine, rainfall and altitude of the Valensole plateau.
This approach has earned Valensole lavender an international reputation for its exceptional quality.
An unforgettable fragrance
Lavender flowering in Valensole is an event not to be missed.
From mid-June to mid-July, the plateau is transformed into an ocean of violet-blue, the lavender fields giving off an intoxicating fragrance that fills the region's pure air.
The scenery is so spectacular that it attracts visitors from all over the world, who come to admire and photograph these unique panoramic views.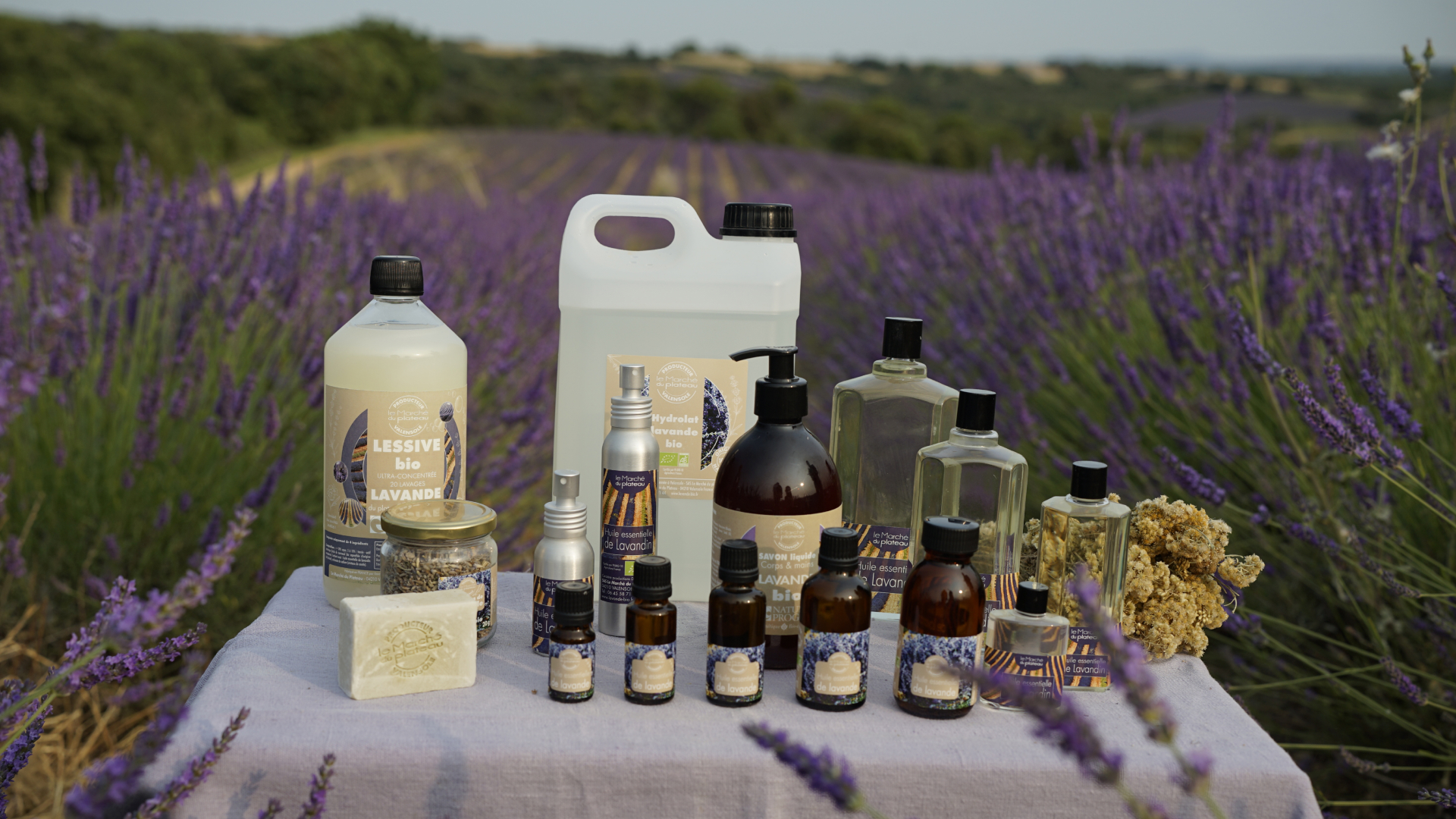 The lavender experience in Valensole
Admiring the lavender fields is just the beginning of the experience.
The Marché du Plateau invites you to come and discover how our distillery works which produces our essential oils essential oils of the highest quality lavender and lavandin from our organic production on the Plateau de Valensole.
And every year, on the third Sunday in July, the town of Valensole celebrates its Lavender Festival. This event offers a unique opportunity to celebrate lavender and Provencal culture, with distillation demonstrations, lavender product stands and, of course, lavender fields in full bloom!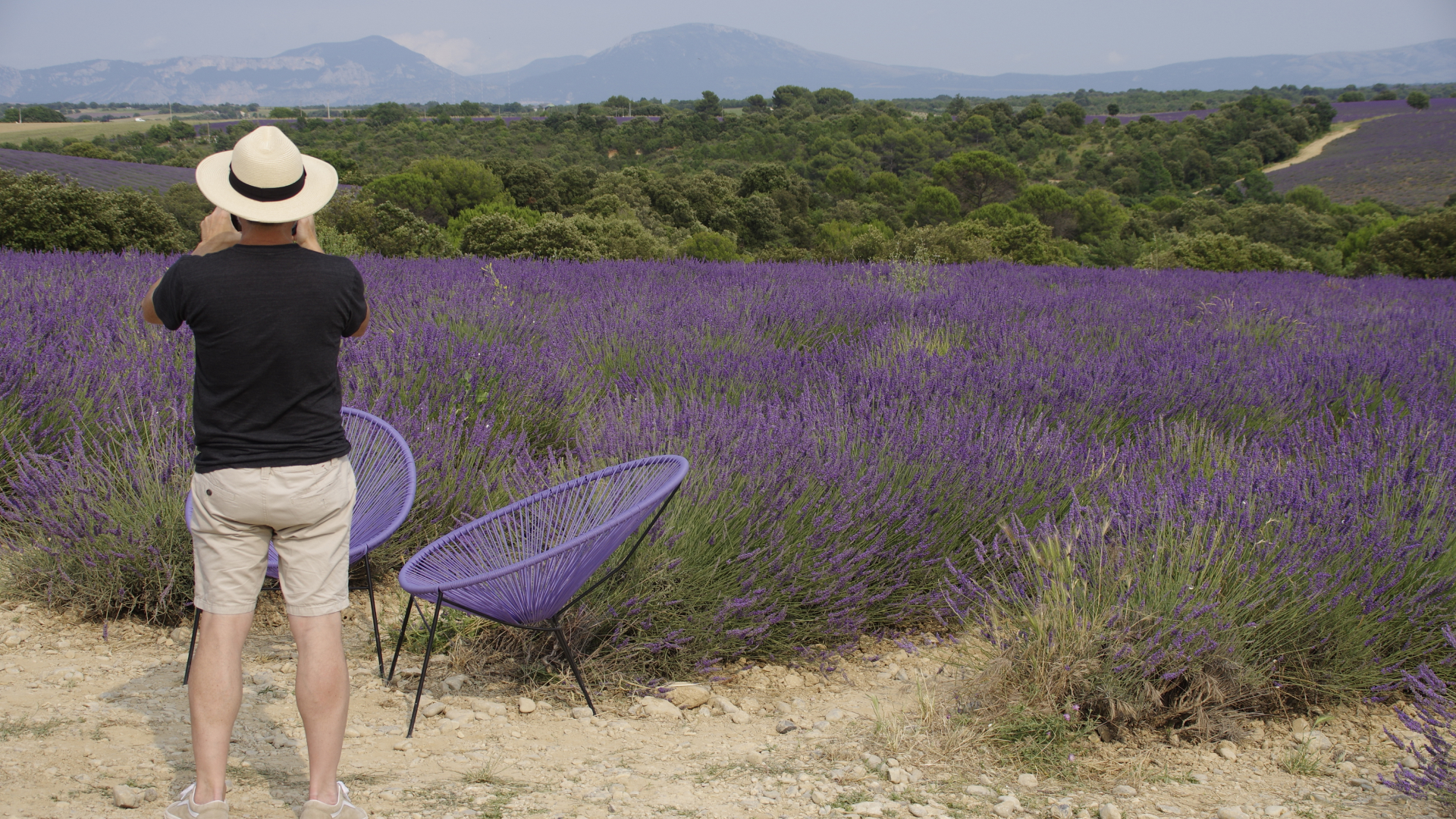 Check out our latest posts on Instagram and follow us to keep up to date with the latest news and advice on how to use our products.